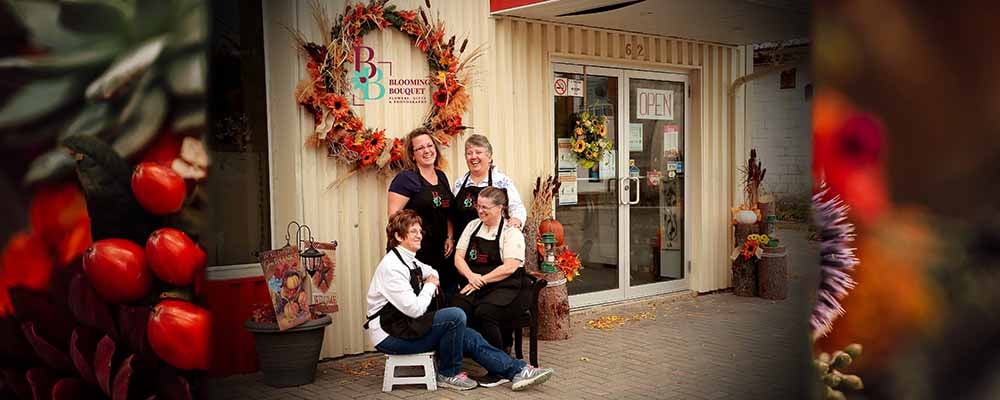 MEET THE TEAM
If perfection lives in the details, then flowers are nature's simply flawless detail.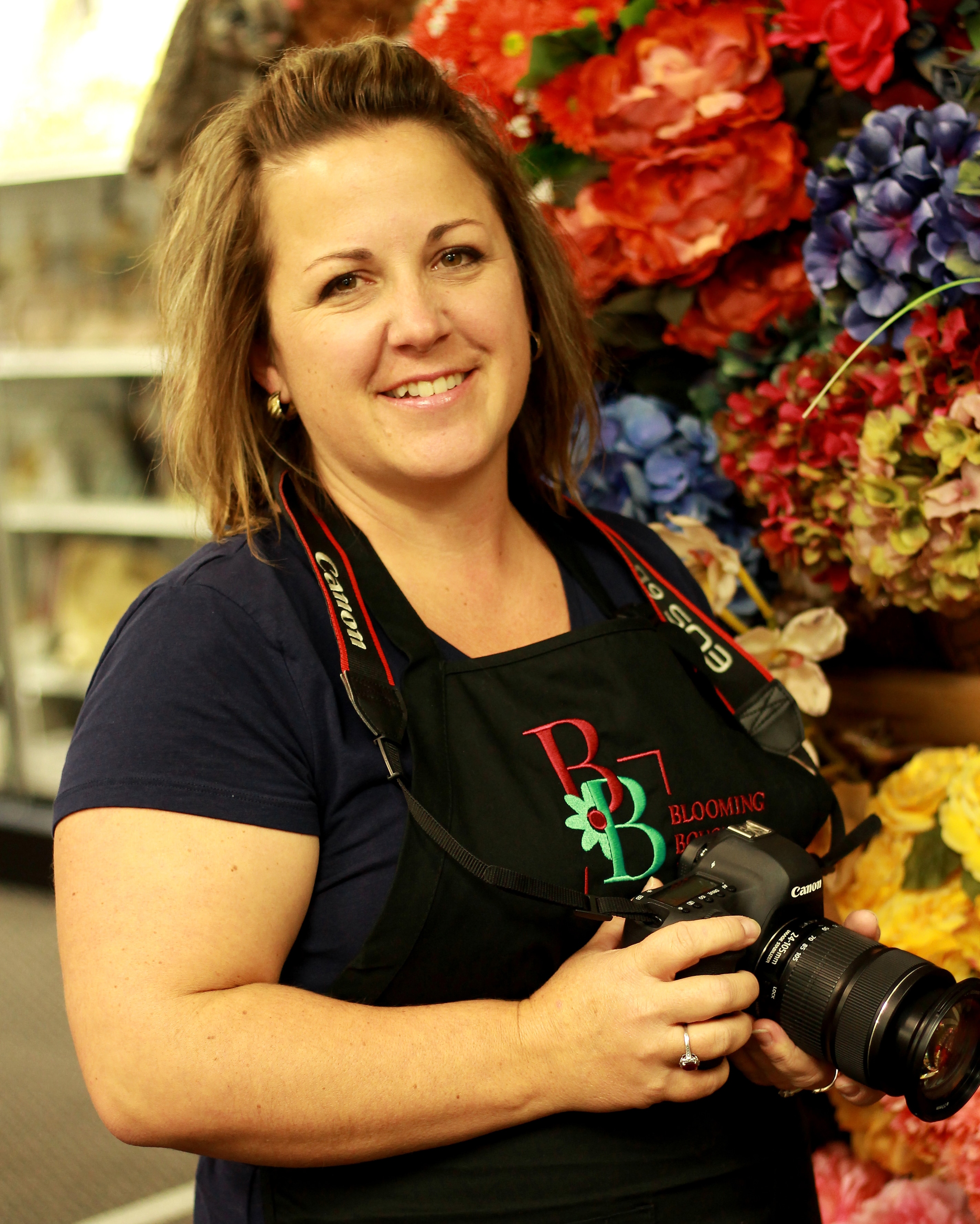 TAMMY
Tammy Chartrand, Owner/Photographer/Junior Florist
For the past 20 years I've been in Retail & management. Discovered my passion for photography 10 years ago and have been building my photography business ever since. I have truly found my calling in this business, where I can share my creativity with others. Combining flowers and photography is like a dream come true for me and I'm loving every minute. I am a mom of two sweet boys and am lucky to have married my best friend who is also my biggest fan and supporter. I love to laugh, sing, and enjoy life to the fullest!!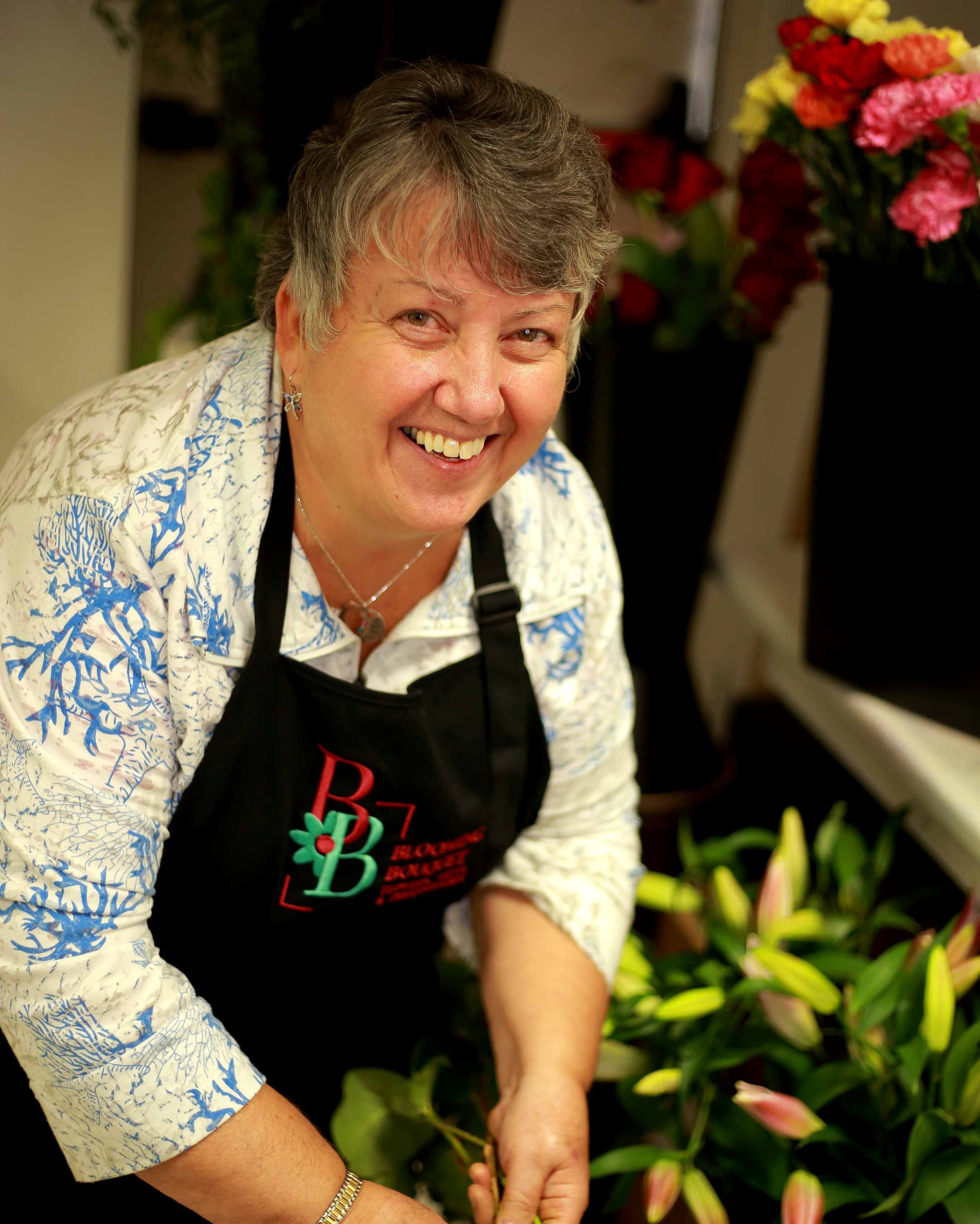 Angel
Angel Daigle (my mom) Florist Apprentice

My mama is naturally crafty and has one of the best green thumbs around. She started off as a hairdresser and then spent the next decade raising her 3 baby girls. A business lady herself, along with her husband Lou, created hand carved candles for 15 years, which were sold across Ontario. This Family business was called Norwax Candles. She loves painting, gardening, singing, and playing guitar. This is one craft lady who I love very much and I'm so happy she is part of my team!!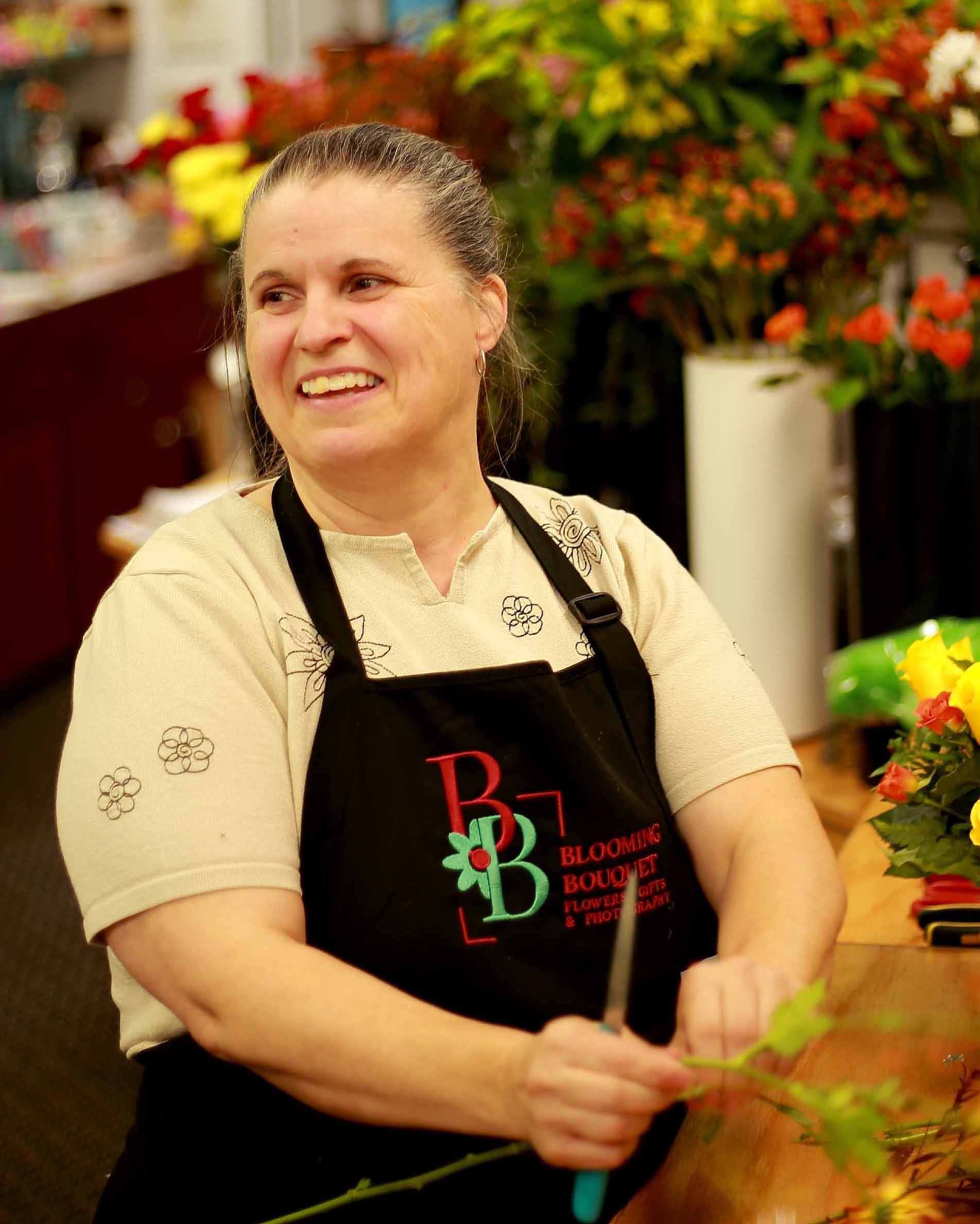 Nicole
Nicole Desrosiers is our full time, Senior Florist

Nicole studied interior design and went on to open her own business with her mother called, Studio Decor. Here she ran a craft store which taught craft lessons, offered silk flowers and arrangements, as well as framing. Nicole has been working in silk and fresh flowers since 1992. For the past 7 years she has been working and creating amazing floral arrangements for Blooming Bouquet. She raised a hard-working son and has a loving husband at home. She loves crafting, baking, and spending time with her 2 Cockatiel birds. I learn from her every day and love her creativity!!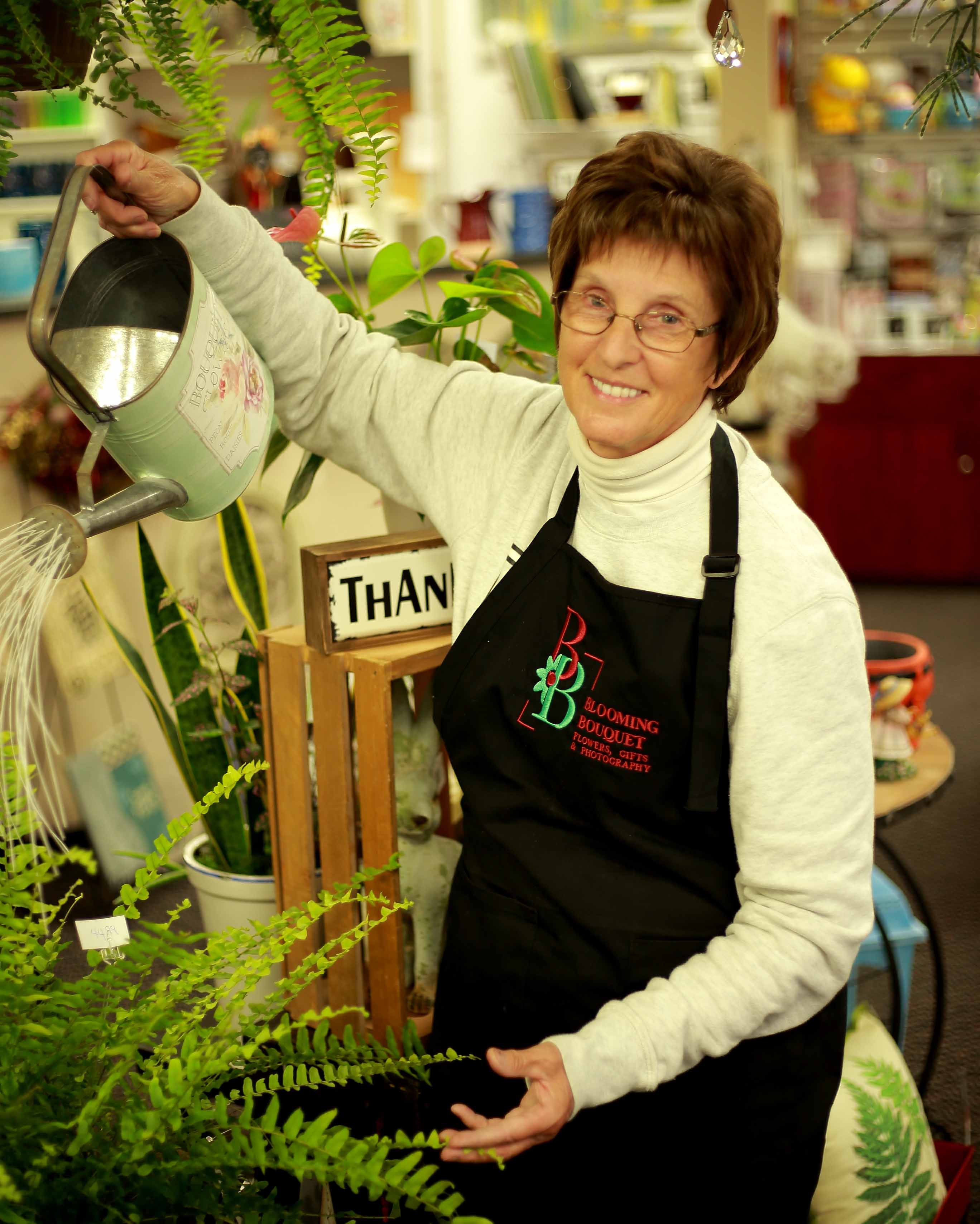 Pauline
Pauline Chartrand (my Mother in Law) Seasonal /Holidays helper

Her energy is contagious and makes me want to work harder. Recently retired, she started off in sales for the first 10 years of her career, then moved on to the secretarial field for the next 20 years. All while raising her family of 5 and juggling her husband's mining career. She is very physically active and loves her kayak, skiing, curling & bowling. She loves a good challenge and I am lucky to be able to count of her in my business and in my life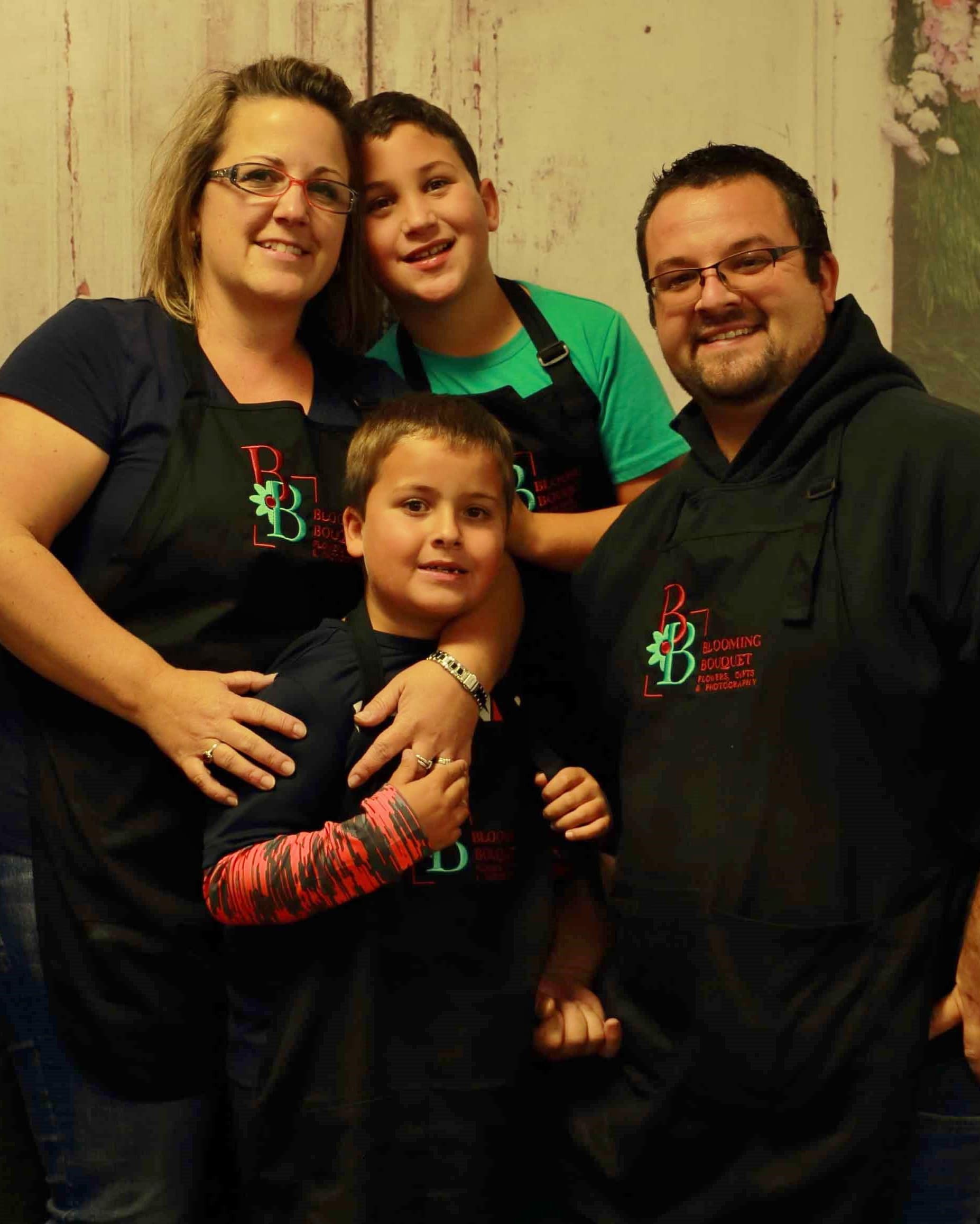 The BB Team, Tammy & Family
At Blooming Boutique, we love our community and treasure our families… our store is alive with unique blossoms and greenery, but it's the service and staff that make a lasting impression. Always willing to go that extra mile, we are committed to service excellence. Our team will help you put together the right look, from simple bouquet to stunning event.