Born in Fauquier Ontario, now living in Moonbeam, I've learnt to love the beautiful landscapes that surround me. Photographing people in these locations is what inspires me and makes my photos interesting.

My goal is to show the beauty, grace, strength and enthusiasm of people. My main focus is placing regular people in beautiful locations that highlight an aspect of who they are. The joy on my clients' faces when they see photographs that they will be able to cherish forever, is why I love being a photographer.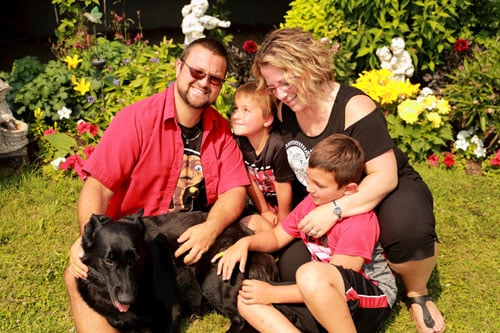 Photography has always intrigued me but the birth of my first born son Dario, is when something inside me clicked and I decided to turn my passion into reality. Through lots of studying, dedication and the birth of my second son Quinn, I got my diploma as a professional photographer and slowly built a portfolio which got me to where I am today.

Having my husband Justin by my side, assisting me, has made us realize how special and important these key moments in people's lives are. We want to be there to help capture and freeze these precious moments in time.
Galleries